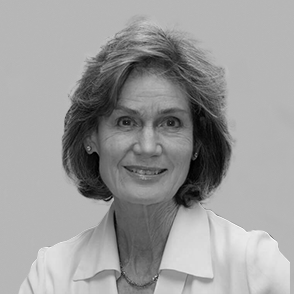 Marilyn Field-Marsham
Trustee
Marilyn Field-Marsham practiced commercial litigation for over 20 years at Osler, Hoskin and Harcourt in Toronto and serves as a director of for-profit and not-for-profit companies.
In her legal practice, she served as Counsel for national and multi-national corporations, acting for plaintiffs and defendants, in complex commercial cases that covered a wide variety of business issues. She was the chair the intellectual property and false advertising committees of the litigation section of the American Bar Association. She served on the editorial board of the Intellectual Property Law Quarterly, Corporate Lawyer Series, Federated Press. She is also the author of numerous articles on developments in legislation and jurisprudence.
As a director of several companies, Marilyn has served on their governance, human resources, finance and audit and investment committees. She was the chair of the Mount Pleasant Group of Cemeteries in Toronto and the chair of the governance committee of the Mount Pleasant Memorial Services. She was on the boards of the mutual fund company Aim Trimark (now Invesco Canada) and Golf Ontario, among others. Her community activities include being a volunteer for the aboriginal governance project for women of CESO (Canadian Executive Services Organization), mentoring students at Massey College University of Toronto, and legal work for Pro Bono Ontario.